We are overcomers. Did you know that? Maybe you've heard that from other Christians but have no idea what that means. So let's talk about what it means to be an overcomer.
What Does It Mean to be an Overcomer?
Merriam Webster defines an overcomer as a person who overcomes something: one who succeeds in dealing with or gaining control of some problem or difficulty.
What does overcomer mean in the Bible?
As Christians, we are overcomers. Not because we have personally overcome anything, but because Christ has overcome everything that would defeat us and has given us the victory.
"I have said these things to you, that in me you may have peace. In the world you will have tribulation. But take heart; I have overcome the world." John 16:33 ESV (emphasis added)
Let's look a little deeper at what the Bible says it means to be an overcomer. The Greek word translated as overcome is nikáō, (pronounced nik-ah'-o).
Nikáō could also have been translated as to subdue (literally or figuratively) conquer, overcome, prevail, get the victory.
When Christ says He had overcome the world, He meant that He had defeated the enemy. He had defeated death. We are overcomers because Jesus is.
What Does the Bible Say About Overcomers?
Are you wondering what God says about being an overcomer? The Bible has a lot of verses about those who overcome.
We are overcomers through the power of Jesus Christ.
"I have said these things to you, that in me you may have peace. In the world you will have tribulation. But take heart; I have overcome the world." John 16:33 ESV
No, in all these things we are more than conquerors through him who loved us. Romans 8:37 ESV
For everyone who has been born of God overcomes the world. And this is the victory that has overcome the world—our faith. 1 John 5:4 ESV
Who is it that overcomes the world except the one who believes that Jesus is the Son of God? 1 John 5:5 ESV
It is our faith and the belief that Jesus is the Son of God that gives us the ability to overcome that which would defeat us.
God rewards those who remain faithful to Him until the end.
Blessed is the man who remains steadfast under trial, for when he has stood the test he will receive the crown of life, which God has promised to those who love him. James 1:12 ESV
Little children, you are from God and have overcome them, for he who is in you is greater than he who is in the world. 1 John 4:4 ESV
The one who conquers, I will grant him to sit with me on my throne, as I also conquered and sat down with my Father on his throne. Revelation 3:21 ESV
The one who conquers will be clothed thus in white garments, and I will never blot his name out of the book of life. I will confess his name before my Father and before his angels. Revelation 3:5 ESV
The one who conquers will have this heritage, and I will be his God and he will be my son. Revelation 21:7 ESV
The one who conquers and who keeps my works until the end, to him I will give authority over the nations, Revelation 2:26 ESV
'He who has an ear, let him hear what the Spirit says to the churches. To the one who conquers I will grant to eat of the tree of life, which is in the paradise of God.' Revelation 2:7 ESV
The one who conquers, I will make him a pillar in the temple of my God. Never shall he go out of it, and I will write on him the name of my God, and the name of the city of my God, the new Jerusalem, which comes down from my God out of heaven, and my own new name. Revelation 3:12 ESV
God has a plethora of blessings in store for those who love Him and overcome the temptations of this world.
The Two Main Characteristics of an Overcomer
So you may be wondering, what are the qualities of an overcomer? Here are the two major characteristics of an overcomer.
1. An overcomer is someone who chooses God above all else. The world offers many beautiful, seductive things and it's easy to get shiny-eyed over all that it has to offer. But someone who overcomes trains themselves to choose the pleasures of the spirit over the pleasures of the flesh. An overcomer continues to pursue even when it gets hard.
2. An overcomer chooses to stand up for what they believe in even when naysayers and doubters would want them to do otherwise. Standing up for what is right is never easy. It gets infinitely harder when you have to do it all by yourself.
Examples of Overcomers in the Bible
The Bible has many stories about people who overcame great difficulties and became more stalwart in their faith because of it. Let's talk about a few of the overcomers in the Bible
Job is one of the greatest overcomers in the Bible. He lost everything except his wife and his life (and if you think about it, he'd basically lost his wife when told him to curse God and die). Yet, Job came out of his ordeal with a stronger faith than before.
This page may contain affiliate links. Read the full affiliate disclosure.
Joseph was an overcomer. He was sold as a slave by his brothers, wrongfully accused, and imprisoned yet still kept his faith in God.
Jonah is an overcomer. The prophet was given a message of warning for the people of Nineveh. Instead of going to preach the word, he went in the opposite direction. His ordeal in the belly of the whale gave him a new view of God's will. He repented of his pride and anger and delivered the message of deliverance.
Now there are some who would say that Jonah is not an overcomer because of how he responded after God chose to spare the people of Ninevah. Jonah acted like a sulky child because God decided to spare them.
He acted even more like a child when the worm ate the tree God has caused to rise up as his shade. But I believe that we have the unadulterated testimony of Jonah because he had overcome his selfishness and pride.
Ruth was an overcomer. She overcame the death of her husband, brother-in-law, and father-in-law. She experienced a lot of grief in a short time but she did not allow the sadness or loss to hold her down.
When she moved with Naomi to Bethlehem, she had to overcome a whole lot of things. As a foreigner, the culture would have seemed strange to her, yet, she persevered. She did not allow cultural barriers to prevent her from doing what she believed was the right thing to do for her mother-in-law.
We see the fruit of Ruth's perseverance in the fact that she is included in the genealogy of the Israelites and is listed as an ancestor of Christ.
Esther was an overcomer. As a Jew, she had to overcome a lot to not only survive in a pagan harem but also to thrive there. As the wife of a pagan king, there must have been a lot of things that she had to put aside. This became even more challenging when she had to go before this king at the risk of her life.
But she did it because she knew that it needed to be done to save her people. Esther overcame great odds to secure a future for her people.
There are many other stories of people whose faith caused them to do great things for God. There are stories of people who suffered a lot of hardship for their faith but still persevered. We are overcomers. We keep believing in God even when it doesn't seem to make sense.
We Have Overcome the World
The world walks in darkness but overcomers walk in the light. We are overcomers in Christ. We walk in His light, by His truth. We overcome in the power of Jesus Christ.
When we accept Jesus Christ as our Lord and Savior, we become a new creation. We put off our old selves and take on a new name and a new identity. No longer are we slaves to sin–we are overcomers.
He who overcomes will thus be clothed in white garments; and I will not erase his name from the book of life, and I will confess his name before My Father and before His angels. – Revelation 3:5 NASB
He who overcomes…
It's interesting that Jesus tells us in John 16:33 "I have overcome the world" and then He tells us that overcomers will be rewarded.
This tells us that the one who overcomes is the one who puts Jesus first, the one who has Christ living out His life in them and through them.
… will thus be clothed in white garments…
White is the established symbol of purity. The Bible uses "white garments" to symbolize righteousness. Mankind has been stained by sin but Jesus is giving us His righteousness.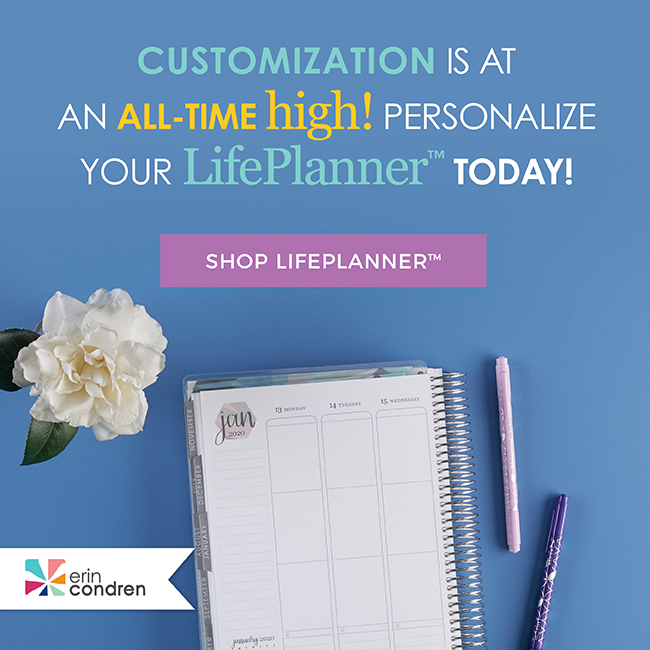 … and I will not erase his name from the Book of Life…
The Book of Life contains the names of all the saints who will be given the gift of eternal life. Jesus is telling us that He is not going to remove the names of overcomers from this book. No. Our names will remain there. And if they remain, it means our reward is sure.
… and I will confess his name before My Father and His angels.
Isn't that an amazing image? The Son of God, Creator of the whole world is going to tell God – the All-Mighty God – about us.
Just picture it: God the Father and His angels are having a board meeting and then Jesus gets up and starts telling His Father all these wonderful things about us.
Only the thing is – we didn't really do any of these things. Jesus did them. But because He loves us and because He considers us His friends – He gives us credit for them.
I really want to be an overcomer, how about you?
Who Are Overcomers
Jesus is telling us that if we allow Him to work in our lives, He will give us the strength to get through our days. He will give us victory over the world. He has already claimed that victory, but He's willing to share the glory with us.
Not only that, He will give us His righteousness so that we can come blameless before His Father. But it doesn't end there. He's going to His Father and saying, "Daddy, this person right here is one of the most wonderful persons you could ever meet. And look! Their name is written here in the Book of Life; that means they deserve to live forever and reign with us."
Can you imagine it? Just believing in Jesus as the Son of God and asking Him to come into our hearts will have such a long-reaching effect. This one step blesses us immensely.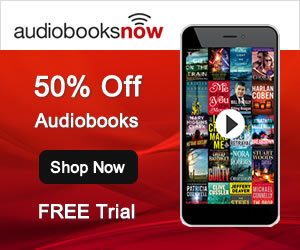 Personal Bible Study
Read Revelation 3. Consider all the rewards that are promised to overcomers.
Write a prayer asking God to help you to be counted as an overcomer.