Meet Kristen
Kristen Neumann blogs at www.warriorwomanministries.com (formerly www.unfadingbeauty.com). She's single and active in her church's ministry speaking to and encouraging young women.
She lives with her family in Alberta, Canada. The Unfading Beauty Ministries was founded by Kristen when she was 16 years old (about 4 years before this blog post was written). It is based on the concept of beauty found in 1 Peter 3:3-4. She recently wrote a book about Christian modesty.
Q: How long have you been a Christian?
I have been a Christian since age four. My family was watching a Billy Graham crusade on T.V. and after it was over, my dad took my brothers and me, one by one, into his and my mom's room explained to us what Dr. Graham was saying, and asked us if we wanted to give our hearts to Jesus.
Q: How do you think your experience with bullying helped to shape your relationship with Christ?
There are so many ways for me to answer this question. I think the easiest would be to tell you my testimony from this time in my life: I have severe, life-threatening allergies to perfumes/colognes and peanuts and tree nuts-to the point I can't be around either.
There were some kids in my class that thought it would be funny to see how far they could push things, and I ended up in the hospital several times.

I remember, the very last time it happened, I started going into anaphylactic shock and spent the night in the hospital getting pumped full of all sorts of medicines to ensure I would live through this ordeal.
My mom works in a hospital and found out from a co-worker about a pediatric respiratory therapy clinic that took place in the hospital.
After a few weeks and my going through several breathing tests, we found out that the only reason I am still alive is because my lungs are 30% larger than the average person's.
I guess, to answer your question, had I never gone through the bullying, had I not ended up in this clinic, I wouldn't have found out that God gave me custom-designed lungs that are the reason I can stand and say, "no matter how bad it got-or gets-God is Faithful!"
Q: What was the most challenging thing about being homeschooled?
Two things: [first,] I am a people person, and not getting the daily interaction with people that I had in public school was a difficult thing to get used to.
Second, I have a hard time with self-discipline and was, more often than not, deviating from doing my school work and played around on the computer instead!
Q: When you speak to a group of young people, what message do you want them to leave with?
I have found that one thing young people need to hear is that they are loved. So often, I meet young people who are just craving a little bit of attention and, more accurately, affection.
I want them to know that there is a God who created them, who knows everything about them at their best and at their worst, and that he loves them no matter what.
Q: What does your time with God look like?
Some days I wake up and can have quiet time with God right first thing in the morning-taking up to an hour to worship, pray, read my Bible and journal. Other days, I wake up and my feet hit the ground running and I don't get quiet time till when I go to bed.
My most favorite time to really spend time with God is at midnight because that's when my house is quiet and I know I won't be interrupted and called to another task.
Lastly, I also like to "have tea-time with Jesus" and set up my teapot, my favorite china cup, and saucer and go to my room and literally just talk to God as if he were right there with me in person. It's during some of those times he has given me such amazing direction and guidance!


Q: If you could interview one character from the Bible who would it be? Why?
Queen Esther, without a doubt! Ever since I was younger, her story has mesmerized me! My favorite Bible verse is found in the book of Esther "…Perhaps you have come to royal position for such a time as this" (Esther 4:14)
God put Esther right where she was when she was so that he could use her to save the Jewish people. It has served as a reminder to me that I am where I am for a reason and to trust the God knows what he's doing!
Q: What's the first question you would ask him/her?
I would ask her what it was that gave her the confidence to go before the king despite what it could have cost her.
Q: You've been blogging for about 4 years now, what's your motivation to keep going?
Ever since I was young, all I've ever wanted to do was tell people about Jesus, and blogging as given me a platform to do just that!
What keeps me going? The prayer and knowledge that the things God has set upon my heart could be exactly what someone needs to achieve a breakthrough or bring them to a personal relationship with Jesus!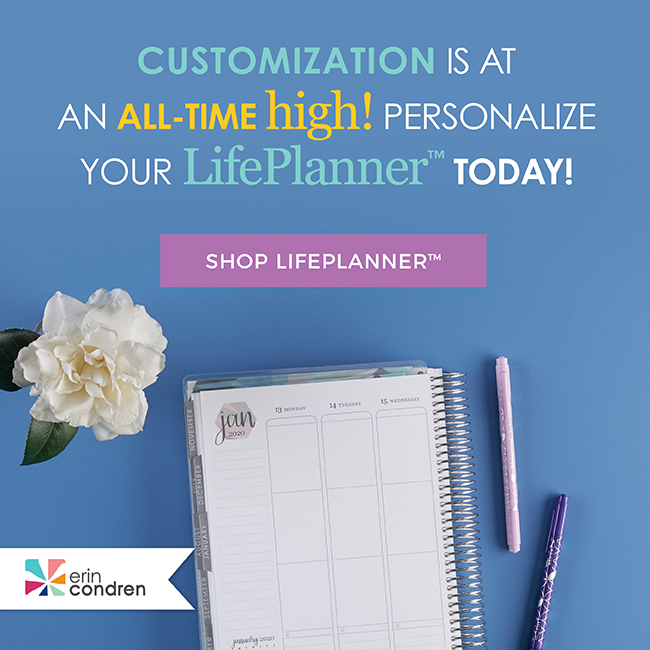 Q: What advice would you give to bloggers who are just starting out but may be feeling discouraged?
I would tell them not to give up. There will be days of discouragement – I still have them myself. But, when you know that God has called you to something, that is such a blessed assurance.
When I started blogging, I figured that my Unfading Beauty Ministries would just take off with little-to-no work. But, that's a very false idea to have.
It takes a lot of hard work and dedication. I would like to leave them with this Bible verse that has helped me be patient and keep going despite all the frustrations that come:
"If you are faithful in little things, you will be faithful in large ones…" Luke 16:10.
God has to know that you are faithful in the little before he has given you the much!
Q: Why did you start blogging?
I first started blogging as a way to write. After all of the bullying in high school, my English teacher encouraged me to start writing in a journal, and before I knew it, I realized I was actually pretty good at it.
When I started homeschooling, one of my online classmates told me that I should start blogging and took it upon himself to set up my blog for me. The rest is history!
Q: What would be your advice to young ladies who are seeking a husband?
Be patient and embrace your singlehood! When you finally do get married, you'll end up spending the majority of your life with that person. Your single season is such a wonderful time to discover who you are, who God is, what he has called you to, and you have the freedom to do.
When you are married, you aren't the only person who you have to worry about. You can no longer back up and go do whatever you want whenever you want; there is now another person who's opinion needs to be taken into account when making decisions as to what's done, when it's done and if it's a viable thing to do.
Q: You recently published a book – tell us a little about your writing process?
It started out with a little prayer: "Lord, if this is your will, show me the direction it's supposed to go."
Then, there were many, many hours of research, reading articles online, reading books and most importantly, reading my Bible and running through it finding all the verses that I could that went along with what I was going to write. And, more praying.
Then, when I started writing, I had to decide "what do I want the tone of this book to be?" So, after writing several drafts taking on different tones, I decided on a tone that is very similar to how I blog.
More Prayer.
Then came the big part, writing everything in a way that flowed together and sounded good. In the end, I wrote so it was as if I was writing a super long blog post with several different topics to it. More prayer.
Because of all the praying, God led me to write more than I had planned or prepared for. I ended up writing two more chapters than anticipated. In the end, writing a book-no matter the size-is a long, stressful-at-times, intense ordeal.
You want to make sure everything is just right, and that means constantly rereading, revising, editing, adding and taking away. Making sure the grammar and punctuation is right and that you aren't adding extra words that aren't necessary.
And while it is a pretty intense process, when you finally get to release it for people to read, there is no better feeling than knowing that you persevered and that God's had led you on an adventure that stretched your faith, your knowledge in him and knowledge of yourself and exactly what it is you're capable of!
Q: What was the hardest part of writing your book?
The hardest part for me was deciding how I was going to publish. For several months, I was led on by a publisher who failed to tell me – despite my asking many, many times – that it would cost me a lot of money – something I just couldn't afford.
So for several weeks I struggled and prayed what to do and finally, God reminded me something I have said for years and years "it's not about the money, it's about telling people about the love of Jesus".
So, I decided that I was going to publish it as a free eBook on my blog so that anyone and everyone has access to it!
Q: Who's your favorite fictional character? Why?
Hmmm…That's a hard one… My favorite fictional character would have to be Superman. I think he's my favorite because he was so different than everyone around him – much like me – and he was able to use his differences for immense good!
Q: Give us three songs that you're listening to right now.
Beloved-Kari Jobe
Wanna Make You Love Me-Andy Gibson
Even Now-Naomi Striemer
Q: If you could go anywhere in the world, where would you go?
I have always dreamed of going to Paris. One thing I want to do is take some kind of cooking class and learn some French cooking techniques and recipes.
I also would love to see the Eiffel Tower it up at night and go to the Louvre and just get to have coffee and French pastries while watching people stroll by!
These are beautiful responses. I really loved learning more about Kristen, didn't you? You can learn more about Kristen by reading her blog or following her on Facebook or Instagram. You can also connect with Kristen on YouTube.
Read the next interview in the series as we meet another new blogger.
Loved Kristen's story? Share it with a friend.