As children of the King of kings, we're royal. But many of us choose to live and act as if we were unwanted children. We forget to put on the mantle of royalty; we forget to claim our crowns. That's why I enjoyed reading Claim Your Crown by Tarah-Lynn Saint-Elien and would like to share seven steps to help you claim your crown from the book.
How to Claim Your Crown
Tarah-Lynn Saint-Elien was the 2018 Miss Black New Jersey. She used the concept of being a beauty queen and compared it to being daughters of God. I appreciated how she used an earthly example that we can relate to even if we've never entered a pageant to usher in a greater message.
That message was that we are royal but before we can live as queens on earth, we have to claim our crowns. The steps I'm sharing while crucial to our development as daughters of a great King, are only a fraction of the lessons you will learn from the book but will take you in the right direction towards fulfilling your role here on earth.
Step 1: Know Who God Is
Understanding the character of God is the first step to becoming a royal. Before we can claim our crowns we have to know more about the King we will serve. What do you know about God? Do you know that he is all-powerful, all-knowing, self-sustaining, and miracle-working?
This is what God says about himself in Exodus 34:6-7:
"The Lord, the Lord God, merciful and gracious, longsuffering, and abounding in goodness and truth, keeping mercy for thousands, forgiving iniquity and transgression and sin, by no means clearing the guilty, visiting the iniquity of the fathers upon the children and the children's children to the third and the fourth generation" (NKJV).
While not every part of these verses sounds encouraging, they give us an impression of a God who will be around long after we have ceased to exist. One who shows mercy to his creations but is also able to mete out justice.
As children of the King, we should seek to know more about God because the more we know him, the more we realize how worthy he is of our glory, love, and praise. We need to actively seek to spend time trying to understand the character of God.
This page may contain affiliate links. Read the full affiliate disclosure.
Step 2: Trust God
Do you trust the people who have lordship over your life? How is your life different when you don't trust your leaders?
Every one of us has people who exert some form of influence or authority over us. We live in communities, are ruled by governments, report to bosses, attend schools…and the list goes on. But sometimes the people set over us abuse their authority or behave in ways that disappoint or hurt us.
And those who know your name put their trust in you, for you, O Lord, have not forsaken those who seek you. – Psalm 9:10 ESV
Unfortunately, we tend to put God in the same category as the people we know on earth. They disappoint us so we expect God to do the same. But we have to really learn to trust God.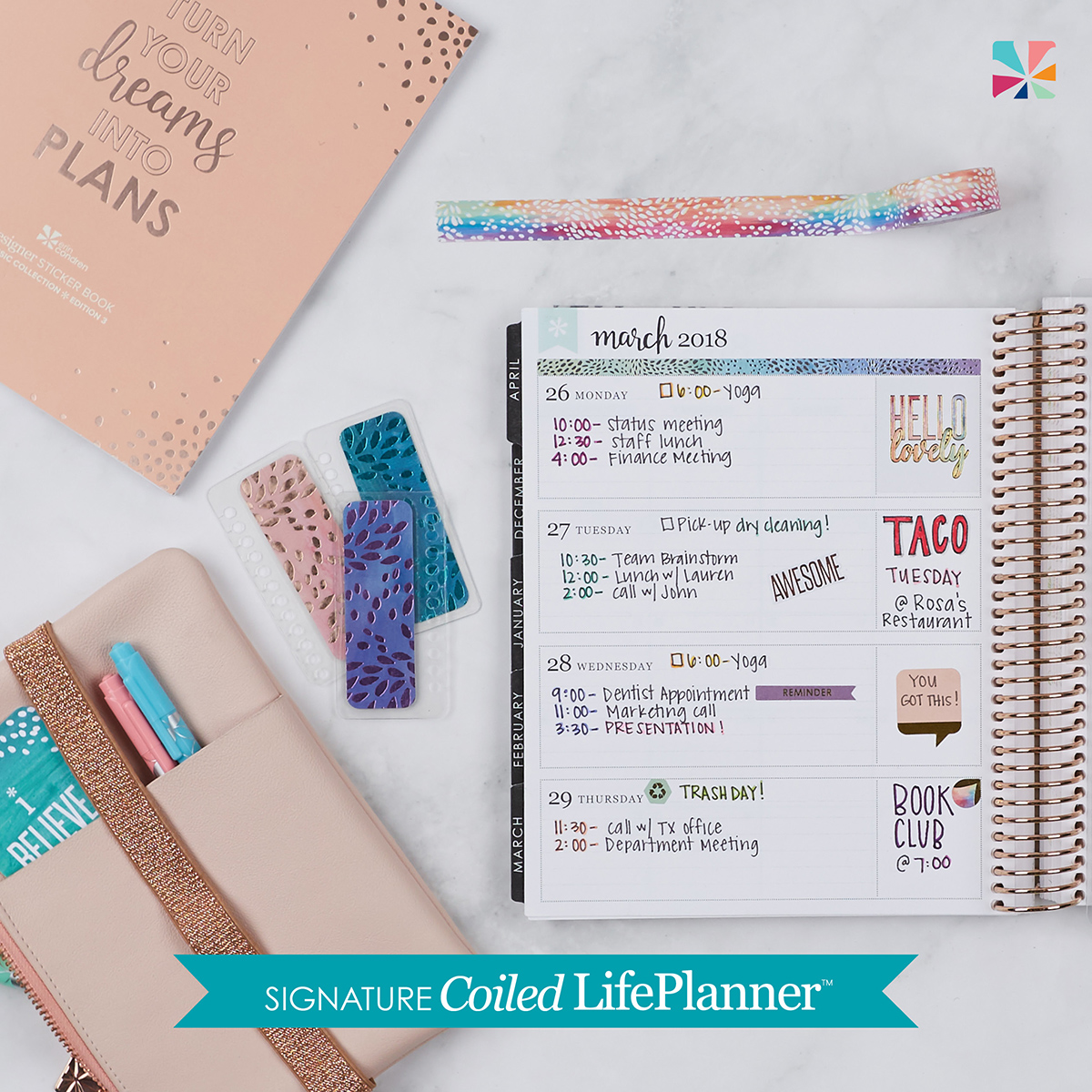 Step 3: Rely on God
Who do you rely on? Do you trust in the power, wealth or strength of the people you know or the things you own? Are you like the Israelites about whom it was said:
Woe to those who go down to Egypt for help,
And rely on horses,
Who trust in chariots because they are many,
And in horsemen because they are very strong,
But who do not look to the Holy One of Israel,
Nor seek the Lord! (Isaiah 31:1 NKJV)
I wonder if you're beginning to see a theme here? The more we learn about the character of God, the more we learn to trust him. The more we learn to trust him, the more we will rely on him when we are in trouble or need. When troubles come, remember you can rely on God.
Read: 3 Simple Keys to Unlock Your Trust in God
Step 4: Believe God's Will for Your Life
God wants good things for you but you have to believe it. We live in a world that seems to thrive on comparison and competition; a world where FOMO (fear of missing out) is a very real thing. It's sometimes easy for us to believe that God has a plan for everyone but ourselves.
But that's the deceit of the enemy. He wants us to believe that God is not concerned about what happens to us. But just as God saw Hagar, he sees us. He sees you. He sees your pain, your struggles and the things you wish no one else ever saw.
And he loves you anyway.
Better yet, he has a plan to use the yucky, disgusting parts of your life to draw you closer to him and to inspire his children and save them for eternity.
Just as God saw Hagar, he sees you. He sees your pain, your struggles and the things you wish no one else ever saw. #claimyourcrown #hebrews12endurance
Click To Tweet
Step 5: Choose Your Friends Wisely
This is something we know very well but it bears repeating: the people with whom you surround yourself, matter. Jamaicans have a saying, "Show me your company and I'll tell you who you are." Basically, this just means that the people we hang out with have a lot to say about our characters and who we are as individuals.
Image courtesy of Pexels.com
Now I know a lot of persons will deny that the statement is true and point out all the people they spend time around with whom they have nothing in common. And in some cases, they'll be right. We can't choose our families, neighbors or coworkers (much as we may sometimes wish we could). But these are not necessarily people we would choose to spend time with.
Be smart about who you allow into your circle of influence because whether you admit it or not, they will have an impact on your character. #hebrews12endurance
Click To Tweet
I challenge you to look at the people you seek out. What do they have in common? More importantly, what story do they tell about your life? Is that the witness you want to give to the world? Are they the people God has given you permission to associate and dwell with?
Read: What Is Your Witness?
Please don't misunderstand me, our Heavenly Father allowed his son Jesus to die on the cross for everyone because he wants each of us to be saved. But God also knows that some of us don't have the ability to resist the devil when we're sitting in the middle of his court.
Don't fool yourselves. Bad friends will destroy you (1 Corinthians 15:33 CEV).
Be smart about who you allow into your circle of influence because whether you admit it or not, they will have an impact on your character.
Step 6: Guard Your Heart
What do you spend most of your time and energy focusing on? Is it your career? Your family? Friends? Even a good thing can become a snare that leads us away from God if we're not careful. Choose wisely what you spend your time focusing on.
Guard your heart above all else, for it determines the course of your life (Proverbs 4:23 NLT).
This advice from Proverbs has never been more needed than it is today with all the shiny things that can draw us away from the things of value. Spend time focusing on heavenly things so that you're grounded in Christ instead of the wobbly foundation that the world offers. After all, if you're going to claim your crown you need to be prepared for a long, successful, and wise reign.
You can't do that if you're chasing all the shiny things and you definitely can't do that if you don't guard your heart.
Step 7: Use Your Platform Wisely
Whether you believe it or not, you have an audience. There are people watching you and listening to every word you say. Maybe those people live in your house, or work with you, or attend school with you. Maybe you worship in the same congregation. Whatever the case, you have a message to share and that lesson has the platform of your life.
Work willingly at whatever you do, as though you were working for the Lord rather than for people (Colossians 3:23 NLT).
How will you use your influence to glorify God? God has given you the gift of your presence to glorify him. In today's social media-focused world, you can use your influence to positively impact people in countries you may never visit and places you've never heard of.
Claim Your Crown Review
As children of God, we're royalty and called to a higher purpose. But before we can be royals in heaven, we have to practice being royals on earth.
Know God–if we are to truly embrace our roles as daughters of the Great King we have to understand who he is. That means time spent with God as we strive to learn more about our Heavenly Father.
Know yourself–I like that the author had a true knowledge of herself. She knew who she was and what she wanted to do with her life
She also wasn't ashamed to show it. I can imagine that sometimes being a woman who loves fashion and pretty things can make people assume all manner of things about you, but Tarah-Lynn was unapologetically a fashionista.
Furthermore, she uses her platform to promote the gospel and magnify the name of the Lord. Her example is one we can emulate. Regardless of our passions and interests, we have an opportunity to do something for Jesus and to tell the world about him.
Run your race–what will you do with your influence? According to Tarah-Lynn, the only thing you should do is find a way to share the love of Jesus.
I received an advanced reader's copy as part of the Revell Reads program; a positive review was not required. Purchase your copy of Claim Your Crown on Amazon.
About Claim Your Crown
Young women are deeply dissatisfied with society's standards (and double standards). They want more for themselves–but sometimes they don't quite know what that more should be. That's where Miss Black New Jersey 2018 and Teen Vogue "It Girl" turned fashion writer Tarah-Lynn Saint-Elien comes in.
Through her insightful comments on media, pop culture, and pervading cultural myths about beauty, fashion, and womanhood, Tarah-Lynn dismantles the messages that feed into the insecurities, fears, doubts, and guilt that young women experience today. She introduces them to an understanding of God as a loving Father and the King of all kings, who bestows upon his daughters a crown of love, worth, and power.
And she shows them how to not only claim the promises of God but also walk purposefully in them as independent women (no prince necessary!) who respond to adversity with righteousness and authority.
About the Author
Tarah-Lynn Saint-Elien is passionate about encouraging and empowering young women to fully grasp their worth in Christ. Through her award-winning brand, Adorned in Armor, she inspires thousands of young women to conquer life through faith and style.
By landing internships at Elle magazine and PBS, and by collaborating with brands such as Maybelline and Banana Republic, her work experience has catapulted her into becoming a Teen Vogue "It Girl" and a Teen Vogue fashion writer.
Crowned Miss Black New Jersey in 2018, Tarah-Lynn graduated summa cum laude from Rider University and earned her master's degree from Syracuse University. She now hosts the Dressed for Battle podcast. You can also find Tarah styling, hosting events, and speaking at self-worth and branding workshops.
You may also like: